This cool infographic takes a look at horror movie final girls through the years.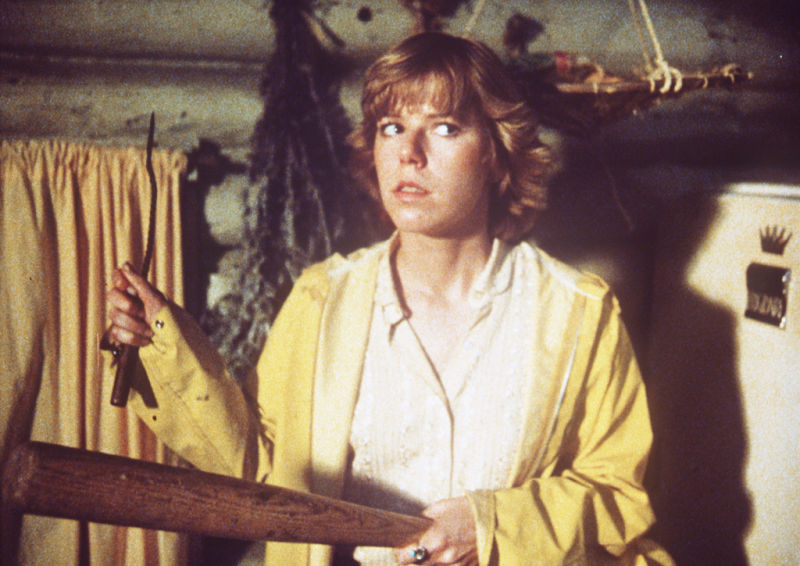 This infographic was created by Halloween Costumes and is titled "The One That Got Away: Horror Movie Final Girls Through the Ages." Check out the synopsis and infographic below.
"When the slasher genre started to really hit the mainstream around the mid-80s, there was a lot of outcry about its depiction of women. It is true that with so many slasher films flooding the market, more than a few fell into the trap of scantily clad, personality-less women running and stumbling, being murdered in the dark. But to focus on the worst aspects of the genre would do a disservice to some of the groundbreaking (and what many would call feminist) strides taken toward giving women agency and power over their lives, their sexuality, and their attacker.
The term "final girl" was coined in the early 90s to describe a "last woman standing" in a horror film. The final girl was the one to confront and defeat the killer at the end of the film, after making it through a gauntlet of terror. The 1996 film Scream highlighted this trope and drove it home for the masses by playing it with a tongue-in-cheek wink. Since then, films from the past have been critiqued through a new lens, shedding light on the early works in the genre that have paved the way for the final girls of today. We've created an infographic detailing some of the iconic final girls throughout modern cinema, highlighting their survival status, the main threat against their lives, and their weapon of choice. Take this visual journey with us through the world of masked maniacs, ancient aliens, and resurrected demons—just don't trip."

Save the final girl and share this!