Check out these paintings from artist Jacky Tsai that feature comic book characters in Chinese paintings.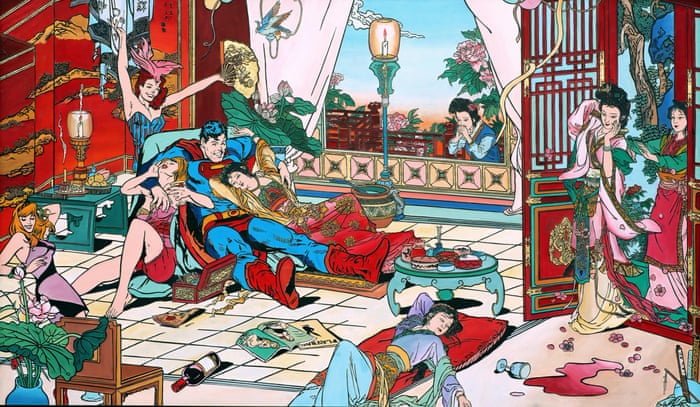 This is a series of paintings titled "The Harmonious Society" from Chinese artist Jacky Tsai, which were originally posted by The Guardian.
Check out the synopsis and the rest of the images below.
"In his new series The Harmonious Society, Chinese artist Jacky Tsai uses comic book heroes to make heavily allegorical artworks reflecting on China's industrial rise and the declining dominance of the west. Here, western icons seek asylum in China after their own hemisphere has crumbled. The Harmonious Society is at the Fine Art Society, London, until 8 November."