As a whole, 2017 was a year I spent far more of my time worrying about the world and thinking about my future as a human being than I did digging deep into the video games and other frivolities. That being said, I still managed to play a great deal of them and can say, in no small part thanks to the Nintendo Switch, that 2017 managed to be a year of fantastic video games in spite of being a rough year for.. Basically everything else. We saw a new console launch as a smash hit, we saw old series return in full swing, and we saw innovations in genres that some folks though may stagnate forever. It was a great year that is having me start to think that maybe year's that end in seven are just destined to impress.
This year's list has been the hardest to write of mine so far, and my honorable mentions list should probably have half-a-dozen more, but I had to keep this to a relative size (sorry
Metroid: Samus Returns
,
Horizon Zero Dawn
, and
Cook Serve Delicious 2!
).
Nier Automata
There is so much going on in this game. The story is one part anime, one part philosophy, and ten parts crazy. It uses the video game as a medium in a way few other games have attempted to, and it is filled to the brim with shocks and surprises. What is really unfortunate about it is that the story in question is packaged up in a game with drab gameplay and environments that feel almost like the cavalcade of PS2 era character actions games. If you love the story and can push yourself through a couple dozen hours of boring combat, you will be rewarded. I opted for the 'Watch the whole game on YouTube' route, and feel like I got just as good of an experience.
PlayerUnknown's Battlegrounds
This game has been a true phenomenon, and definitely one of the most interesting things to watch unfold as someone covering games. As it rose to popularity I had multiple people I know who don't play games reach out to ask me about it, and people I know who haven't played games in years rushing out and buying Xboxes just to give it a shot. So reading all that, why does it not make my top ten? It's just not a game for me. Playing solo is so tense it feels like playing a horror game that leaves me walking away from a good performance with a racing heart and the shakes. And I honestly just haven't had the opportunity or desire to play much with groups, and the few times I did I didn't find it fun. I doubt I will play it much more, but I am excited to see the fallout in the industry as a whole in the coming years.
Pyre
I didn't get a chance to start this game until 2018, and while I'm only a few hours into it, I haven't played nearly enough to give it a fair shake. Even in the early hours, the art style and characters have impressed me. The gameplay mixing sports, strategy, and relationship management may be some of the most original I have ever seen. I want to play more of it, but as of this point, I still haven't played it enough to earn a spot.
And now onto the real list: My top ten games of 2017~!
10. Slime Rancher
I was a little disappointed in this game, not because of bad design decisions or early-access issues, but because of its potential in contrast with the apparent lack of endgame content. The systems themselves were cleverly designed, the aesthetic and world were charming, and the slimes are a fun take on both hunting and farming. I enjoyed my time with the game, but with the world being so lonely and the game running out of content more rapidly than I expected, I can't put it higher than ten on this list.
(
check out my full review here
)
9. Nidhogg 2
The first
Nidhogg
was a fast and simple treat of a game. With the looks of a 2600 game but the fidelity of controls of a modern competitive game, it was the definition of 'easy to learn, hard to master'. The sequel didn't break the mold, but the change to a goofy 16-bit style and the addition of rotating new weapons changed just enough of the gameplay to reignite the spark for me. The online multiplayer has a decent community, and I found myself playing a quite a few matches online. It is more than worth picking up on its own merits, but at the very least check out the soundtrack, it was the game soundtrack from 2017 that I spent the most amount of time listening to outside of the game bar none. (although,
Cuphead
was a close second)
8. Mario + Rabbids Kingdom Battle
Even months after playing it, I am still in awe of the fact that this game even exists. The Rabbids (an offshoot bunch of characters from the
Rayman
series, which people seem to forget) team up with Mario in a... turn-based tactical combat adventure in the Mushroom Kingdom? I am unsure who came up with this idea, but I'm glad they did. The battles themselves were fun, even when some of the content in between wasn't and Grant Kirkhope's soundtrack expertly mixes classic Mario tracks with his telltale quirky style. It's baby's first
XCOM
in a lot of ways, but it was a blast. (
My full review can be read here
)
7. Nioh
Amongst the games of the new
Dark Souls-
like trend of the recent past,
Nioh
has been a serious stand-out title from my perspective. It's not an exacting replica of the formula, but it hits the high notes of the slow and purposeful combat feel and the clever use of unlockable shortcuts in difficult environments in a way that brought that unique
Dark Souls
feeling back to my fingers. The decision to base it on Japanese folklore was smart, and I enjoyed my time on Wikipedia reading up on the history of some of these characters almost as much as the game itself. It made some confusing decisions regarding how it handled skill trees and equipment, but fans of the genre should definitely check this out, especially now with the recent PC release. (
Check out my full review here
)
6. Dead Cells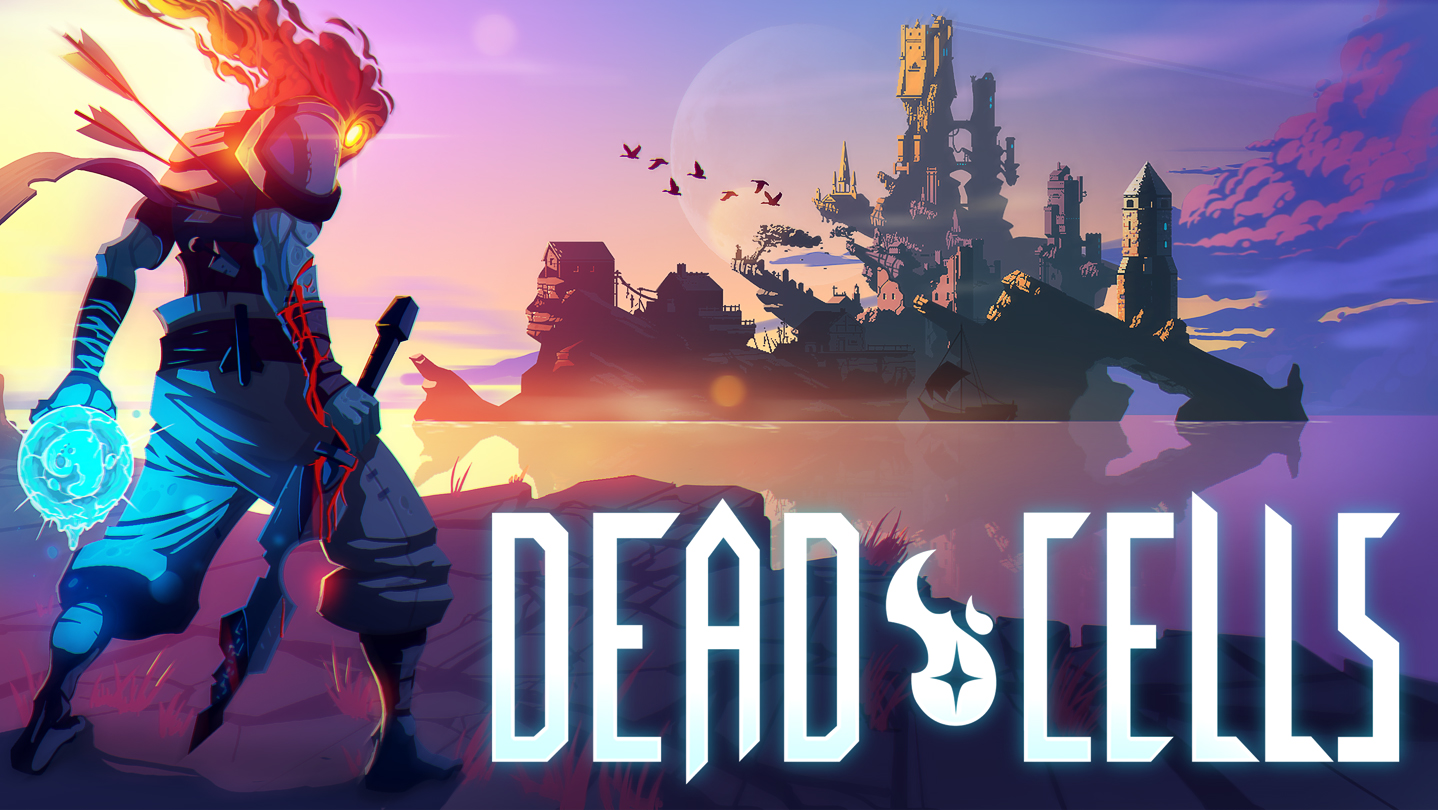 Technically
Dead Cells
hasn't actually come out yet as it is still in Steam Early Access, but I spent a sizable amount of my 2017 playing it. This game combines what I love about the controls and combat of games like
Castlevania
and
Rogue Legacy
with some souls-like sensibilities and functionally infinite replayability. I like to go fast when I play games, and
Dead Cells
has fun execution tech and rewards players for getting through areas quickly. It's cheap, controls great, and it's getting regular developer updates, I hope to see it leave early access in 2018 to return to the complete experience.
5. Splatoon 2
It came as no surprise to me that the follow-up to my 2015 game of the year made its way onto my top ten of this year. What did surprise me was how many more hours I put in despite my significant investment into the first title, and how the changes in the sequel were significant enough to keep me going. The new co-op horde mode Salmon Run is genius, and the continued support by Nintendo with Splatfests, new multiplayer modes, and new weapons keep things 'fresh'. The gameplay is still as fun as it ever was, and now you can take it on the go with the Switch. (
My full review can be found here
)
4. Wolfenstein the New Colossus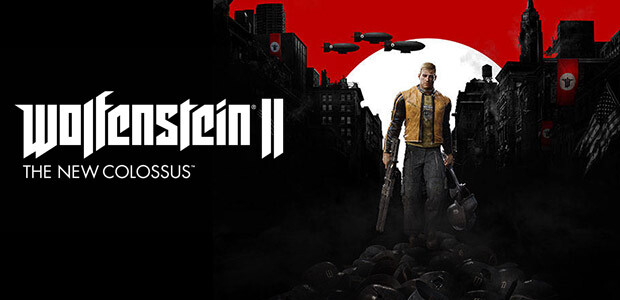 The New Colossus
was not afraid to go places and do things that big game releases often famously skirt around. Nazi's are not some new thing in media, but considering their history of being portrayed as hyper-competent, it's nice to see Machine Games execute on building a world with a Nazi-controlled America built on the fragile foundation of vitriol, vision, and incompetence. I can't say much more because the story beats and shocking moments are what makes the game what it is, but what I can tell you is that you should play
The New Colossus
for its characters and story, and not its gunplay. It's fun from start to finish, but the moments that made me set down the controller and just ask myself 'what I am even playing?' are why it is this high on the list, and make up for any shortcomings with the combat.
3. Super Mario Odyssey
Super Mario Odyssey
is just good ol' fashioned Nintendo fun. The world is colorful and varied, and I challenge you to go more than a few minutes without a smile on your face as you solve puzzles and collect countless moons. There is more than a little nostalgia in there when it comes to my feelings about it, but I think that it has made an effort towards innovating the 3D platformer genre for the better in spite of that. Looking back on my time with it, perhaps I think they could have done a bit more new and put more of the challenging bits of the game earlier, but overall you absolutely cannot go wrong with
Super Mario Odyssey.
(
Read my full thoughts in my review here
)
2. Cuphead
This game became famous for its art style, but
Cuphead
is so much more than that.
Cuphead
is a cohesive package of art, heart, music, and gameplay that left me floored. It has tight controls that are reminiscent of the hundreds of hours I've spent jumping and shooting in
Mega Man X
, and the difficulty hits a mark between harrowing and rewarding like few games have before it. The animation style and music left me in awe, and it has been the first game in a while that I will throw on to show off to non-gaming types because of its amazing style. It is quite a challenge but one that no one should ignore. Had this been a different year I could easily see this as a number one game for me. (
check out my full review here
)
1. Zelda Breath of the Wild
I honestly thought that there would never be another game that could make me feel the way I did when first playing games as a kid. Between my adopted adulthood cynicism and the internet disseminating every bit of information about every new video game (often before they are even out) I have felt like a lot of the mystery of games has gone by the wayside. This game is giant, beautiful, detailed, clever, challenging, rewarding, fun, and.. I have run out of adjective soup to say about this game(sorry Dad). I think
Breath of the Wild
has gone so far as to not only redefine the standards of what the
Zelda
series can do, but has set the bar for open-world games as a genre overall. The little moments when exploring the world were often more impactful than the story bits, and I am convinced there is still a cacophony of new experiences I have left on the table with it even after hundreds of hours. This game is a masterpiece and the only game I have ever given the illustrious bloody-bullet, and I can already see myself neglecting 2018 games to play it more. (
my full review can be found here
)